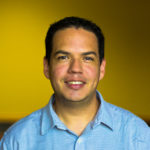 Otsmar Villarroel – Commander
Dr. Otsmar Villarroel holds a bachelor degree in chemistry/geochemistry from Universidad Central de Venezuela, Caracas-Venezuela, as well as a Ph.D. in Chemistry from Baylor University, Waco-Texas. As a graduate student, Dr. Villarroel authored and co-authored 7 scientific articles, all accepted for publication in important per reviewed journals. He career as a chemistry professor began in 2013 as an Adjunct Instructor at McLennan Community College (MCC), Waco-Texas where currently serves as an Assistant Professor. Dr. Villarroel. He also taught at The University of Mary Hardin Baylor, Belton-Texas. In 2016 he served as a Co-Commander at the Mars Desert Research Station as part of the MCC Mars 101 program.

Victoria Labarre – XO
I am currently pursuing an associate's degree of science in Electrical Engineering. My passion is robotics in health care, and much of my free time is spent either researching or wiring up circuits in various robots. I was a volunteer robotics mentor for an after school program at Indian Springs Middle School and a volunteer for the robotics and electronics academy at my old technical high school, The Greater Waco Advanced Manufacturing Academy. I hope to one day develop a company that will make robotic assistants for nurses and doctors, the norm for patient care.

Becky Breedlove Parker – Crew Journalist
I'm a Marketing instructor that came to this profession after spending 20+ years in the advertising/marketing agency business.  Working with students has been rewarding in a way that working for clients never was for me.  I love to try new things and, while I am not artistic, I consider creativity one of my greatest strengths.  My creativity might take the form of solving problems, planning a child's birthday party or upcycling stuff around the house.  My favorite pastimes are practicing yoga, riding my bike and reading.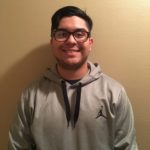 Elijah Espinoza – Crew Engineer
My name is Elijah Espinoza and I am in my first semester at McLennan Community College. My long term plan is to graduate from Texas Tech University with a bachelors degree in Mechanical Engineering. My short term plan is to graduate from MCC with an associates in Mechanical Engineering. I would like to get a job working in energy after I graduate college. One cool fact about me is that I built a seismograph in high school as a project I did in one of my engineering classes.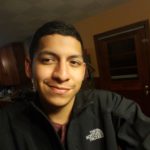 Esteban Ramirez – GreenHab Officer
Bio coming soon!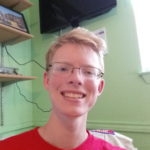 Joseph Quaas – Crew Engineer
My name is Joseph Quaas. I live in Lorena Texas and I am currently attending the Honors college at Mclennan Community College. I am currently pursuing a Computer Science major that I wish to continue at Texas A&M or some other acclaimed university.

Pitchayapa Jingjit – Crew Journalist
My name is Pitchayapa Jingjit.  I was born in Ranong, Thailand.  I attended pre-kindergarten through elementary school in Thailand.  In 2009, my father, sister, and I moved to Waco, Texas.  My education in Waco started at University Middle School.  This was challenging for me because I had to learn a new language as well as trying to meet middle school core curriculum at the same time.   In 2016, I graduated from Midway High School in the top twenty percent of my class.
During my year in high school, I develop an interest in science and lab works.  I took advanced placement courses in biology and chemistry.  In addition to my study of science, I was involved in community services with Salvation Army, Providence Hospital, and Columbus Avenue Baptist Church.  These experiences taught me to work well with individuals and groups.
My immediate educational goal is to prepare myself for a career in the health field.  Ideally, I would like to be accepted in medical school.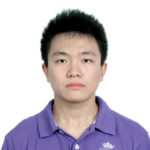 Caleb Li – Crew Geologist & HSO
Chenguang Li is currently studying in associate science (A.S) degree in Electrical Engineering at McLennan Community College, Waco, TX. He is interested in statistical quantitative analysis, electrical circuits, solving practical problems using fundamental engineer disciplines.